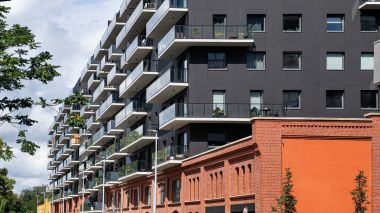 Residential building on Mieszczańska street.
Realizacja: 2019/2020
What were the goals?
Selection and delivery of modular equipment in accordance with project assumptions.
When the implementation was carried out?
2019/2020
What were the customer's needs?
Selection of fault-free modular equipment for new residential buildings with commercial premises.
Why were we chosen as a supplier?
High quality products with 5-year warranty. Submitting the best offer in comparison with the competitors.
What was our approach?
After familiarising ourselves with the type of investment and project assumptions, we made an offer with a suitable selection of products for this investment.
Project implementation stages:
Stage I : Review of the offer. Stage II : Selection and delivery of the product.
Main conclusions and observations concerning the implementation of our projects.
The clearly defined needs of the investor and being in constant touch with the installer allowed to use the IDEAL Ts by Kanlux product in the investment.
How does a customer assess the cooperation with us?
Punctuality, flexibility and being in constant touch allowed for efficient and trouble-free implementation of the project.
IDEAL TS by Kanlux brand products:
Warranty
Products from Europe
and of own production
Electrical Installers
trust
Own
testing laboratory
Fast
delivery