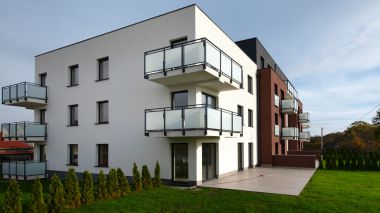 Gliwice - installing main and tenant's switchgear
Realizacja: 2019/2020
What were the goals?
Installation of sockets, installation of basic lighting, installation of switchgear.
When the implementation was carried out?
Stage 1 - May 2020. Stage 2 - April 2020
What were the customer's needs?
Providing main and residentail switchgear with LV equipment according to the technical design.
Why were we chosen as a supplier?
Vast knowledge concerning the range of products along with the ability to complete an order based on a single supplier's offer. Long-term cooperation, quick and careful quotation. Flexibility concerning the modification of amount of material needed, local supplier support, good, fast and direct communication with the material supplier.
What was our approach?
After reviewing the technical documentation, obtaining consent for minor modifications, we presented an offer divided into stages of the implementation process.
Project implementation stages:
Stage I - May 2020. Stage II - April 2020
Main conclusions and observations concerning the implementation of our projects.
The available material offer was able to 85% secure the material for the implementation of the project, the offer price was adequate to the intended budget for this scope of work, the contractor was able to correct the products and their quantities at no additional cost.
How does a customer assess the cooperation with us?
In technical terms, the equipment has given the possibility to meet deadlines quickly and without problems. Professional and fast approach to replacing products with minor material defects. A 5-year warranty, the trust we gained and our tested method of operation ensure the efficient implementation of the project.
IDEAL TS by Kanlux brand products:
Warranty
Products from Europe
and of own production
Electrical Installers
trust
Own
testing laboratory
Fast
delivery