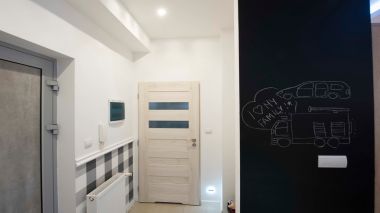 Modular equipment in a flat
Realizacja: 2019
What were the goals?
Installation of sockets, installation of basic lighting, installation of switchgear.
When the implementation was carried out?
2019
What were the customer's needs?
Providing tenant's switchgear with LV equipment according to the technical design.
Why were we chosen as a supplier?
At the recommendation of the installer. Use of IDEAL TS by Kanlux products by the installer during the implementation of such projects.
Main conclusions and observations concerning the implementation of our projects
Wide range of products: Kanlux, Mowion by Kanlux and IDEAL TS by Kanlux facilitated the delivery of lighting products to the newly arranged flat.
How does a customer assess the cooperation with us?
Very good quality products with a 5-year warranty, best offer compared to the competition.
IDEAL TS by Kanlux brand products:
Warranty
Products from Europe
and of own production
Electrical Installers
trust
Own
testing laboratory
Fast
delivery